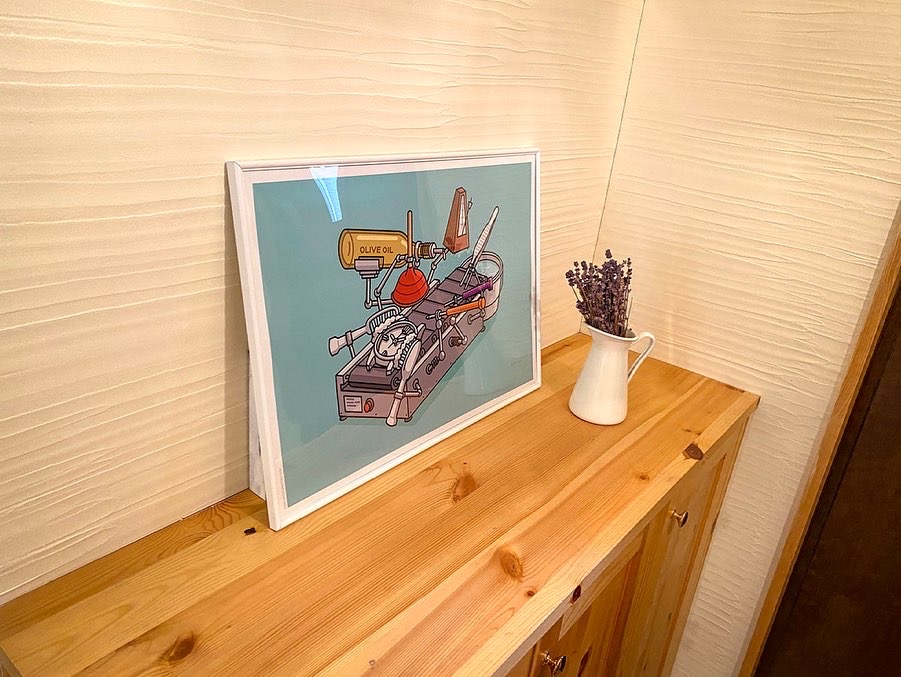 昨日に残念なお知らせが来ました。
それは・・・・・・・
〜〜〜〜〜〜〜〜〜〜〜〜〜〜〜〜〜〜〜〜〜〜〜〜〜〜〜〜〜〜〜〜〜〜〜〜〜〜〜〜
watchesandpencils
THE END 🥲
Last year my life has changed a lot: a new job, the birth of our second daughter and some not so cool stuff. Time is increasingly flying by and I need to be realistic about the spare time I have and things that give and take my energy. Like in a watch, balance is everything.
Last month I realized the enormous success I had with Watches and Pencils. It started with a simple idea, but ended up with projects for Fratellowatches, Zenith, Vacheron Constantin. My book '60 minutes' was the summit and did get attention on all the big watch platforms. Watches and Pencils brought me so much more than I could have imagined. I'm proud of this and do not have any major wishes left concerning this universe I created. Also, I detect some Watches and Pencils fatigue lately. All in all, I think it's time to say goodbye!
Soon I will increase the inactivity on Instagram / e-mail and might close the account some day. The webshop is already closed. The informative website pages will be online for at least one year to keep a visible legacy live.
For now I would like to thank YOU! Without you I did not make it until this point. If you want to send me some last remarks or comments, I would be happy to receive them by a reply to this post.
Time to say goodbye: I close this chapter with a tear and a smile.
Please, keep on collecting watches, but also collect other valuable memories.
Best regards,
Teun
〜〜〜〜〜〜〜〜〜〜〜〜〜〜〜〜〜〜〜〜〜〜〜〜〜〜〜〜〜〜〜〜〜〜〜〜〜〜〜〜
簡単に訳すと、かなり有名になる事が出来て次の目標が見えて来ない。
でもここまで有名になれたのはみなさんのお陰です。
ありがとう。
みたいな感じです。
終わりという事ですね。
当ショップでも終わりにしようとしていたのは、また欲しい時にお願いしようと気軽な気持ちでいました。
でも作者が終わりにするとの事で本当に終わりになるみたいです。
当ショップではロレックス意外はまだ多少在庫があります。
この在庫分が終了したらもう買う事はできないでしょうね。
↓watches & pencils 在庫一覧です。
https://yoshiki-watchbox.com/?category_id=6076a560d5e9c93c011dc620
ちなみに作者のTeunはオランダ在中です。
日本では私だけが取り扱いをして他には韓国、米国とヨーロッパで展開しているとの事でした。
一人のアーティストが終わりを迎えるのは寂しいものです。
でも経営という面を見てもそれぞれの事情があるので、これはしょうがないです・・・・・
中々時計をモチーフにした飾る物って無いのでこの機会に是非、時計部屋に飾って頂ければと思います。